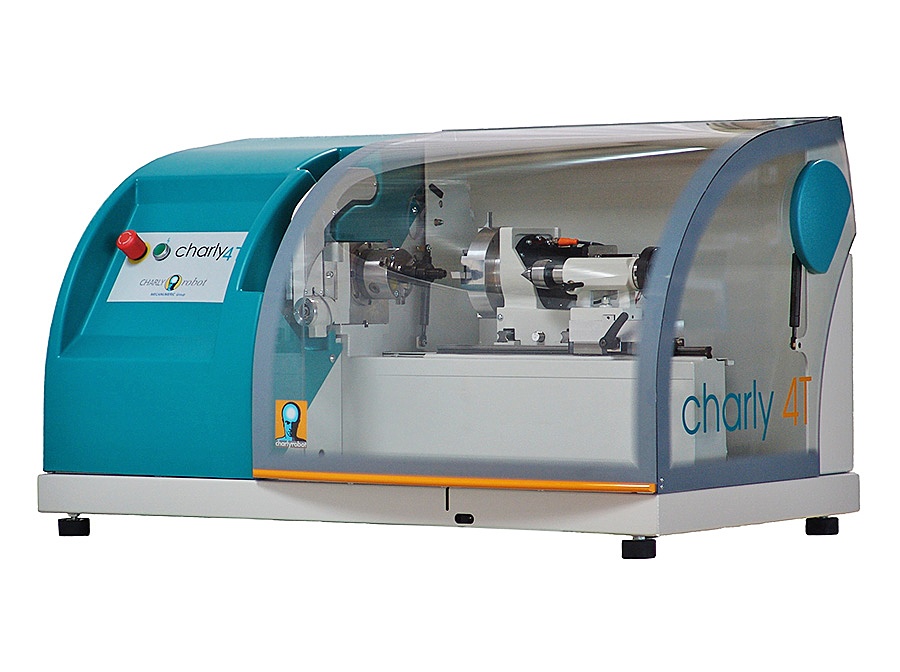 Charly4T
The simplicity for the turning of prototypes and small series, the technology for the performance
Description
Technical datas
Fields of activity
STRENGTHS :
ISO programming, industry standard.
Allows main lathing operations (rough facing, turning, groove, boring, drilling, threading, profile execution follow-up).
Continuous speed variation of the spindle allowing machining at a constant cutting speed.
Allows machining at constant feedrate.
4 automatic tool turret (as an option).
Automatic tool measuring with 4 key sensor.
Reversal of the spindle rotation direction by programming.
Design and ergonomy.
Small footprint.
Graphic and automatic programming by integrated CAM/CAM software.
Ideal for prototyping and small series.
Lathing of tender materials and metals (brass, aluminium…).
Compliant with European safety directives 2006/42/CE.
Charly4T Standard
Charly4T Pro
Distance between point
250 mm
Max diameter ot the turned part on 50 mm
100 mm
3 jaws chuck diameter
80 mm
125 mm
Spindle cone
CM3
S1 spindle max power
0,4 kW
0,75 kW
Tool-holder turret
2 positions
4 positions
X stroke
65 mm
Z stroke
250 mm
Lenght
1200 mm
Depth
685 mm